This month we usher in the first day of fall, football makes a comeback, after school activities are back in full swing and, for many families, casseroles are a way of life. Magan Yon, a registered nurse at Auburn University Medical Clinic, shares one of her family's favorite casseroles. The recipe was passed down through the generations from her Granny Sue.
"Granny Sue was my dad's mom. She was a great cook and passed this recipe down to my mom, then to me," Magan shared. "When I was young, my elementary school was searching for recipes to create a cookbook for a fundraiser and Granny Sue donated this recipe. It won the award for best recipe in the school's cookbook."
The casserole itself is made with lots of love — bursting with flavor from homemade chicken broth and slow cooked chicken. However, it isn't the most weeknight friendly dinner to make. Often, Magan will double up on the recipe and freeze some for the family to use later.
"One thing we do at our house to make weeknight dinners run more smoothly is cook all of our meals on Sunday and simply take them out of the fridge and heat them up during the week," said Magan. "It saves time during those busy weeknights and there isn't as much to clean up after!"
Magan has been married to her husband Nolan for 15 years. They were high school sweethearts, literally named the Prom King and Queen of their high school. Together they have two children, a six-year-old girl and four-year-old boy. When they get a chance the family enjoys going fishing together.
The Yons also love to watch Auburn football and appreciate tailgating and hosting parties for their friends and family. However, their love for Aubie the Tiger goes beyond football because her husband is an Auburn alum and currently works as a mechanical engineer for the university.
"September brings lots of excitement for us," Magan exclaimed. "Our fall activities will start up and we will be bouncing back and forth between fall ball and cheerleading."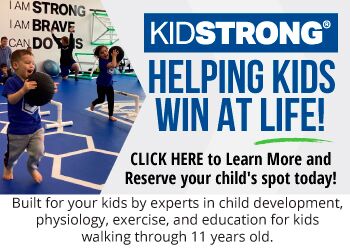 Granny Sue's Chicken Spaghetti Bake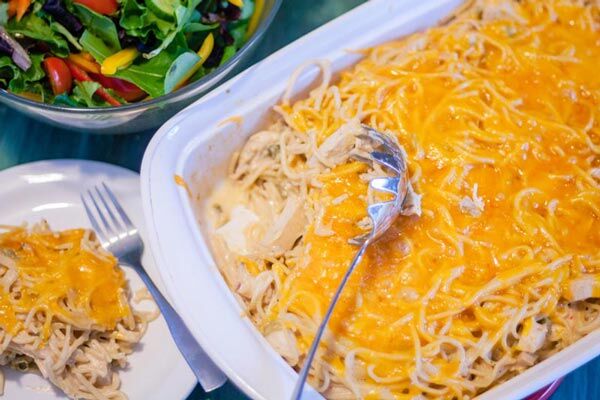 Ingredients:
1 package of boneless skinless
chicken thighs
1 onion
1 bell pepper
3 celery stalks
3 chicken bullion cubes
48 oz chicken broth
16 oz package thin spaghetti noodles
1 can cream of mushroom soup
1 can of cream of chicken soup
16 oz block of mild cheddar cheese, shredded (use as much as you like)
Directions: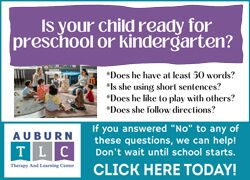 Quarter the onion and bell pepper. Cut celery stalks in half.
Into your crockpot, add chicken, bullion cubes, bell pepper, onion, celery, 1 cup of water and salt and pepper to taste.
Cook on low for 6-8 hours or high for 4.
Once the chicken is done, remove your vegetables, and drain and save the chicken broth from the crockpot. Shred the chicken thighs and set aside.
In a stockpot, use the reserved chicken broth, add box of chicken broth and bring to a boil. Boil your spaghetti noodles.
Once done, turn off the heat and do NOT drain the noodles. Add your cream of chicken and cream of mushroom and stir until combined. Once this is combined, fold in the shredded chicken.
Pour the noodle and chicken mixture into 9×13 greased casserole dish. Top with amount of shredded cheese to your liking.
Bake at 350 degrees until cheese is melted. Enjoy!