"My favorite recipes are the ones that have been handed down to me. Especially, when the recipes are hand written by the one sharing it with me," says Yvette Lowe of Auburn. "The past means so much to me and people live on through their words remembered, mannerisms and recipes, of course!"
Originally a native of Buford, Georgia, Yvette attended and graduated from Sanford University. This is where she met her college sweetheart, Russell. They have been married 19 years and are raising their family here in 'Tiger country'.
The Lowe family has, as they say, "a toddler, a teen and one in between". They are the proud parents of Annelise (16), Molly (12) and Cason (2). The family is very active with the girls activities of choir, theatre, volleyball and horseback riding.
"Cason has been a blessing as the family's only boy, and even though things get loud and messy with a toddler, he keeps us smiling," Yvette said. "It's a gift to raise a family in three different stages: teen years, childhood and a toddler. It's not always easy, but hard doesn't mean it's wrong. Having the opportunity to teach our girls how to parent Cason while they are old enough to remember will hopefully be life lessons for them in raising a family one day."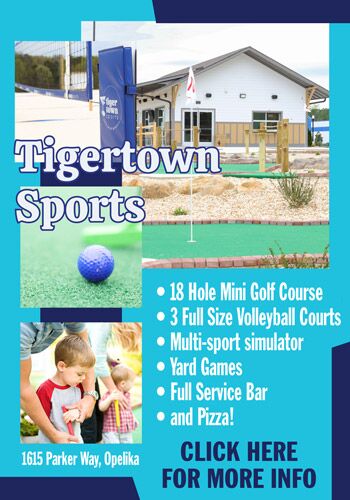 Meal times are coveted by the Lowe family, even if they can't occur each night and with all members present due to activities. Sitting around the table is a safe space to laugh, talk without technological distractions, read together, discuss topics and linger long enough to slow down the day.
"The goal in gathering around the table is laughter, and that's pretty much a given with a curious little brother trying to get attention," Yvette shared light heartedly. "My favorite times are when we finish a meal and a devotion and then someone's willing to sing with me. It doesn't happen often but when that someone joins in, it does my heart good."
After talking with Yvette, it is very apparent that family and tradition go hand in hand. With the holidays right around the corner and extended families planning to gather, Yvette shares a recipe that is a Lowe family tradition.
"Jo's Broccoli Casserole is our traditional Thanksgiving and Christmas side dish," she says. "Annelise requests this dish throughout the year and I will say it is the best broccoli casserole I have ever eaten! Jo (Russell's mother) always put Cheeze-its on the top instead of Ritz crackers. I never asked why, but it sure helps the kids to try the casserole since a familiar snack cracker is on top!"
When the family isn't able to sit down and share a meal around their kitchen table, it is easy to spot them at Chick-Fil-A. In fact, Yvette shares that her family frequents the restaurant like it's a separate food group.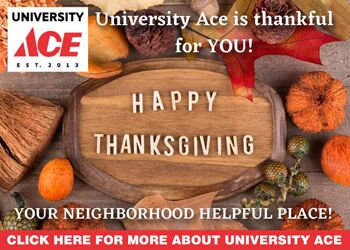 Jo's Broccoli Casserole (Serves 6)
Ingredients:
2 Heads Steamed Broccoli
3/4 Stick Butter
1 Cup Mayonnaise
1 Cup Grated Cheese
1 Can Mushroom Soup
2 Eggs Beaten
Crushed Cheese Crackers
Directions:
Steam broccoli, but be careful not to over steam. It needs to be bright green and still firm if you pierce with a fork.
Dot steamed broccoli with half the butter and sprinkle with a little salt.
Mix all other ingredients, excluding the cheese crackers, and pour over the broccoli.
Top with cheese crackers and the rest of the butter (which has been melted to pour over the casserole).
Cook 30-45 min 350 degrees.
---
Gabriele has been married to her husband Daniel for 17 years. Together they have three incredible children – two boys, ages 16 and nine, and a sweet girl who will be two in August. Gabriele is a full-time Sales Director for Mary Kay Cosmetics. When she isn't spending time with family or building her business, she supports her husband who is the Lead Pastor and Planter of Forward Church in Gulf Shores.