You know that old saying, "It takes a village to raise a child"? If you are a parent of a special needs child, you know first-hand what this saying refers to. Especially when it comes to the school system. I can speak from experience and have been on both sides of the special needs table. Once upon a time, I started my career as a school counselor and was trained in various counseling aspects in the public school system. As a school counselor, a huge part of my time was spent collaborating and consulting regarding a student's special needs requirements, assessments and establishing accommodations inside the classroom. Regardless of the need, the team supporting the student was like a small village.
Around the conference table sat the principal, classroom teachers, social workers, special education teachers and aides, the school counselor, outside therapy representatives, and the most crucial component, the parents. Each participant brought something invaluable to the discussions that would help tailor a personalized plan for the student, hoping to prepare the student for another successful school year.
Fast forward to today, and I am a parent of children with special needs. I now sit on the other side of the process, contributing to the success plan as a mom. My two youngest children have a completely different school plan than my older two did. My daughter has a hearing impairment and wears hearing aids for both ears. My youngest son was recently diagnosed with Crohn's disease. In thinking about and planning how they will be best served in the classroom environment, a team has had to unite and work as a village to design and implement support and accommodations to help them succeed each school year. We have utilized minor adjustments like a reserved seat near the front of the classroom and a smaller environment for ACT testing. However, depending on the particular needs, there might need to be more complex accommodations like different textbooks, a special needs aide assigned throughout the day, or alternative school work and homework each week.
In this month's feature article, Five Steps to Ensure a Successful School Year for Your Special Needs Child, the author gives tips to help prepare for the annual IEP process. An IEP meeting is the "village" coming together to assess and build a support plan, and parental involvement is imperative to finding and implementing the right strategies. Also, in this month's edition, you will find an impressive list of local and regional resources that can be helpful for special needs families. This resource has helped me discover a good deal of information about Crohn's' disease. Just by taking small steps to learn about local resources, I have come across the latest research in diagnosis and new therapies. It has led me to support groups to connect with other families whose children are navigating the disease too. Also, in the guide, you'll find various programs in Auburn and Opelika that offer recreational groups to join, plus many organized fundraising efforts.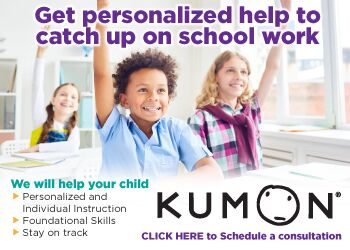 Supporting Auburn and Opelika's special needs community will help create a sense of inclusion in the loveliest "village" on The Plains.