Every month we compile a list of students doing great things across the Opelika. We have so many talented students in our area. Auburn-Opelika Parents joins with their families and schools to celebrate their achievements!
"Students
Students at East Samford School participated in a "Fun Friday" full of various teambuilding activities! From putt-putt golf and board games to karaoke and minute-to-win-it brain teasers, the rain didn't dampen students' competitiveness or school spirit. With points awarded at each rotation, the team with the highest total will earn the "ESS Olympians" title for the remainder of the school year!
"ACS
ACS fifth graders visited the Kreher Preserve and Nature Center for the City of Auburn Parks and Recreation Department's annual Adventures in Art program! Students participated in nature weaving, hiking the Preserve, and learning from guest presenters, including Alabama woodcarver Tim Tingle, along with Elvie Schooley and Aboubacar Sylla from DRUM the Program. ACS thanks the Parks and Recreation Department for making Adventures in Art happen for our students!
"Congrats
Seven Auburn High School students have been selected for the 2023-2024 Class of Lee County Young Leaders! This county-wide program is designed to nurture and develop positive leadership qualities in high school students with a mission to create successful leaders in Lee County. Graduates of Lee County Young Leaders will be equipped with a unique understanding and appreciation of the inner workings of our community, with the potential to make excellent future candidates to serve on local boards, committees, and task forces. ACS is proud of the following students, and we can't wait to see them do great things: Will Bao, Ty Barnes, Mary Margaret Buck, JD Dallas, Emily Jiang, Harper Olsen and Suyeon Shin.
"Lee-Scott
Each month, Lee-Scott Academy Director of Technology, Mr. Kyle Christian, gives out a Junior Technician Award. The award is bestowed to a faculty member, nominated by their peers, who are actively innovating new technologies in their classroom that assist with classroom engagement and learning, solving difficult technical problems that affect many users or teaching other faculty and students how to better use technology. This month's Junior Technician Award is given to first grade teacher, Mrs. Ashley Hanson! Mrs. Hanson was nominated because of her work with the school's new SmartPanels and her willingness to support other teachers with technology hurdles in their rooms. Well done and congratulations, Mrs. Hanson!
"ACS
Eighth-grader Minlu "Lulu" Wang-He has been named a 2023 Top 300 Junior Innovators by the Society for Science! The Thermo Fisher Junior Innovators Challenge is one of the nation's premier STEM research competitions for middle school students, and Lulu was selected from 1,828 entrants from 35 states and Puerto Rico. Her "An Effective, Non-wasteful Sprinkler" project won several awards at the Alabama Science and Engineering Fair in the spring of this year, qualifying her to participate in this science-based challenge. Earlier this summer, Lulu also won first place at the "Math and AI 4 Girls" National Competition. Representing East Samford School, her sixth-place finish in the MATHCOUNTS® State Competition earned her an invitation to compete nationally. The Math and AI Girls Competition aims to encourage young girls to develop an interest in math and AI by participating in STEM competitions at an early age.
"LSA
Second graders in Mrs. Miller's class developed teamwork skills to start the new year! Using only strings tied to a rubber band, they had to turn 6 red cups into a pyramid by working together. It took some time, but they got it done together as a team!
"Congrats
Congratulations to these Opelika High School students on being selected as members of the 2023-24 class of Lee County Young Leaders. Violett Alcorn, Anita Duncan, Lydia Hilyer, Hayley Ponds, Shirley Pugh, Joanne Smith T and Tristan Tatum.
"ACS
Auburn City Schools was well represented at the annual Ignite Leadership Summit! This group of school system administrators joined fellow area leaders for a full day of events, immersing themselves in thoughtful and actionable leadership strategies. This opportunity provided access to a wealth of leadership insight to equip and inspire our school leaders to meet current and future needs. Keynote speakers included best-selling authors Don Yaeger and Jeff Henderson, as well as Auburn University's Associate Head Baseball Coach Gabe Gross. This Summit was hosted by Leadership Lee County, a program sponsored by the Auburn and Opelika Chambers of Commerce that every year develops a select group of Lee County citizens who have the potential to solve problems of community and statewide significance.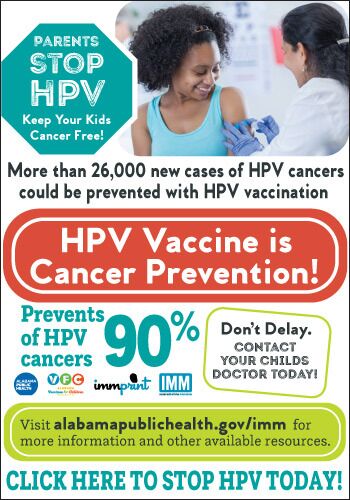 "J.F.
Delivered by distinguished members of the J.F. Drake High School Class of 1968, a plaque highlighting the school's history has been gifted to the school and will be prominently displayed in the library at DMS! Having just celebrated their 55th class reunion, Mr. Theotis Callaway and Mrs. Dorothy Yancy Lee joined DMS Principal Sarah Armstrong and Media Specialist Laura Hardy this morning to further discuss plans for preserving the rich African American history on campus. DMS looks forward to collecting more historically significant relics to display with the priority of preserving the legacy of Dr. Joseph Fanning Drake and the school's history for future generations!
"AHS
A group of Auburn High School students, currently enrolled in AP and IB English and history classes, attended a production of "We'll Meet Again: A New American Musical" at the Jay and Susie Gogue Performing Arts Center (GPAC). This musical is about the life of Heinz "Henry" Stern and his family's remarkable odyssey and narrow escape from Nazi Germany in 1937, their immigration to America, and their integration and settlement in Opelika, Alabama. The performance was a part of the 2023 southern tour of We'll Meet Again, which was made possible by generous support from Auburn University Men's Basketball Head Coach Bruce Pearl and his wife, Brandy, who experienced the premiere at the Opelika Center for the Performing Arts last year. ACS thanks Coach Pearl and the GPAC for hosting our students for this remarkable show!
"AHS
Pro Football Hall of Famer, DeMarcus Ware, was recognized during pregame activities in Duck Samford Stadium! With family, friends, and fans in attendance, Ware took the opportunity to pump the Tigers up in the locker room before being celebrated on the 50-yard line with a presentation of his retired #8 Auburn High School jersey and a proclamation from Mayor Ron Anders declaring September 1, 2023, DeMarcus Ware Day in Auburn, Alabama! ACS thanks DeMarcus for representing our school system so well post-graduation and for his triumphant return to the Duck to kick off the first home game of the 2023 season!
"OCS
Opelika City Schools celebrated the official opening of Fox Run School! The grand opening of Fox Run School began with a ribbon cutting and community open house. It was wonderful to have so many members of the community join us for these events. Thank you again to the Fox Run School teachers and staff, the OCS Board of Education, the City of Opelika, the Opelika Chamber of Commerce, and countless others who worked tirelessly to ensure our new 6th grade school was ready welcome students on the first day of school!
"OMS
Congratulations to our 8th grade History teacher, Justin Devereux, for winning the World Masters Weightlifting Championship. Mr. Devereux competed in Wieliczka, Poland representing the USA and Opelika. Mr. Devereux proudly wore his Opelika shirt when he took the 1st place podium. We are so proud of his accomplishments.
"LSA
Pre-K classes went on a wild hunt across campus looking for the Gingerbread Man! He had escaped from their classrooms, so they set off on a chase to look for and smell him out!
After learning all about our school campus and searching in the library, the front office, the playground and even in the principal's office, he was found and enjoyed by all!
"6th
Students in Ms. Mungenast's 6th grade classes are starting their ratio unit by making slime! This activity helps them to understand the concept that ratios are like recipes. They have a relationship that can't change, or your whole outcome will be messed up! In groups, students used the scientific method to observe their recipe & make a hypothesis before creating their own slime.
"LSA
Lee-Scott celebrated all our July & August birthdays registered for the Birthday Book Club! Birthday Book Club members attend a special celebration in the Media Center during their birthday month. Students enjoyed a birthday treat, selected their book and received a birthday goodie bag. It is always a fun celebration with Mrs. Moore!
"Lee-Scott
New students were welcomed by the Lee-Scott Academy staff as well as LSA Ambassadors for a breakfast in the Media Center. It's was a big week for our new students. Making sure they get acclimated and feel at home LSA as quickly as possible is our goal! We're so glad all of these new Warriors are with us this year!
"Opelika
8th grade students had an amazing day participating in the first ever Career Quest! Over 350 students learned about career opportunities in our area.
"OHS's
Congratulations to Opelika High School Theatre Director, Revel Gholston, on being awarded the 2023 Dorothy Schwartz Outstanding Educator Award by the Alabama Conference of Theatre. We are so proud of you and appreciate the difference you make in the lives of our students each and every day!
"Back
Auburn City Schools welcomed more than 9,400 students to 14 campuses in grades K-12 for the first day of the 2023-2024 school year! From morning drop-off to afternoon dismissal, the day was full of excitement and newness for families, teachers, administrators, and school staff members. We thank the community for working together to make the launch of this school year a success, and we look forward to the many achievements this school year will bring in academics, athletics, and the arts!
"TCS
The first Spirit Day of the year for Trinity Christian School students.
"TCS
Please help us welcome our new faculty and staff this year! As each has received a gift, use it to serve one another, as good stewards of God's varied grace. 1 Peter 4:10
"Trinity
11th grade Chemistry students demonstrated the law of conservation of mass during an acid/base reaction lab. By faith we understand that the universe was created by the word of God, so that what is seen was not made out of things that are visible. Hebrews 11:3
"Trinity
We had a great 1st day! The steadfast love of the Lord never ceases; His mercies never come to an end. Lamentations 3:22
"TCS
Today students participated in opening convocation. We dedicate the 2023-2024 school year to God's glory and rely on Him alone for our strength! The Lord is my strength and my shield; in Him my heart trusts, and I am helped. Psalms 28:7
"Lee-Scott
Our faculty and staff had the opportunity to join together in prayer over our students and school this morning at the crosses. We're thankful for the freedom and ability to pray freely and often at Lee-Scott Academy!
"Congrats
Students in the Lower School were treated for their hard work of going above and beyond to complete their entire summer workbook! Although this was an optional task, over 200 students participated! Students that completed the workbook received a week of extra recess, certificates with ribbons and popsicles for their hard work.
"2nd
Second grade classes celebrated the end of the week with Flashlight Fridays! Cozying up with a good book in a "tent" and reading by the flashlight…what better way to head into the weekend!
"LSA
Junior & senior students in Mrs. Starr's Physics class had fun on Friday exploring speed and velocity through an egg & spoon race lab! Only a few eggs were damaged in the process…