Every month we compile a list of students and schools doing great things across our community. We have so many talented students in our area. Greater Pensacola Parents joins with these families and schools to celebrate their achievements!
"Festive
Our Christmas Concert was a smashing success. Congrats to the Opelika High and Middle School Choirs on an amazing performance! We love you all and are so proud of each and every one of you!
"OHS
Opelika High School now serves "Bulldog Brew" iced coffee to students and staff. We partnered with OHS Senior Seb Parker to design labels and posters to introduce the new item on the menu. In Marketing Career Pathway courses at OHS, students are able to gain real world experiences that can lead to business related careers. Thank you to Seb for a job well done!
"Congrats
Congratulations to Bethany Barnes, 2022-23 West Forest Intermediate School Teacher of the Year!
"Congrats
Congratulations to Brenda Howell, 2022-23 Opelika High School Teacher of the Year and OCS Secondary Teacher of the Year!
"AU
Auburn University Women's Basketball players Romi Levy, Honesty Scott-Grayson, Kharyssa Richardson, and Jakayla Johnson visited J.F. Drake Middle School during the "Breakfast Club" this morning! These university students and athletes shared what it means to be a team player with our sixth graders. ACS thanks Auburn University Athletics for the collaborative partnership that provides opportunities for collegiate mentors!
"Opelika
Congratulations to Emily Sanders, 2022-23 Opelika Middle School Teacher of the Year!
"Dowdell
Congratulations to Ecameron Dowdell, 2022-23 Jeter Primary School Teacher of the Year & OCS Elementary Teacher of the Year!
"Congrats
Congratulations to our Warriors named to the 2022 ASWA All-State AISA teams!
George Meyers – First Team All-State Offense
fake rolex
• Dalan Bush – First Team All-State Defense
• Pete Lanier – First Team All-State Defense
• Andrew Hahn – First-Team All-State Athlete
• Jake White – First Team All-State Athlete
• Matthew Rolader – Second Team All-State Offense
• Quinn Denson – Second Team All-State Defense
• Buster Daniel – 2022 ASWA All-State Coach of the Year
"AHS
Auburn High School hosted Bradyn Joiner's scholarship signing this morning as he has committed to further his education and play football at Auburn University! Joiner, a four-star recruit, stands at 6-foot-1 and weighs 330 pounds. He possesses the skill set to play on both sides of the ball. He played most of his snaps on the defense at Auburn High School but is projected to play offensive line at the next level. Pictured with Bradyn (L to R): Londyn Miller-Joiner, Haley Joiner, Rashard Welch, and Monique Welch.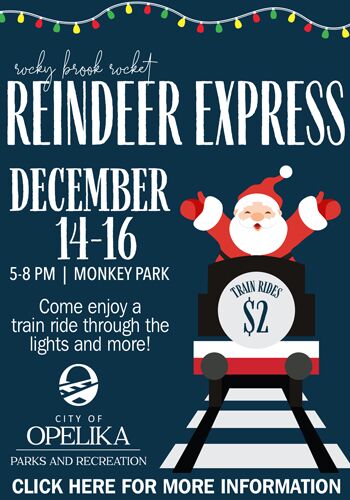 "ACS
Students from J.F. Drake Middle School, East Samford School, and Auburn Junior High School competed in the Patriot Pride VEX Robotics Competition at Pike Road Elementary today!
The following awards were won by Auburn City Schools students:
– Judges Award (Team 36832S)
– Skills Champion (Team 36832J)
– Excellence Award (Team 36832K)
All four teams representing ACS (Teams 36832E, 36832J, 36832K, and 36832S) advanced to the final round and displayed great teamwork skills!
"Yarbrough
Even with temperatures in the low 70s, Yarbrough Elementary School fourth and fifth graders performed their "Winter on the Mountain" program for guests this morning! In a show created and directed by YES music teacher Tracey Oprandy, students played recorders and sang winter-themed songs, including a rendition of "Here Comes the Snow," complete with confetti cannon snow to cap off the performance. Music sparks students' creativity, encouraging vivid imagination, enhancing vocabulary, improves listening skills, and boosts self-confidence. ACS celebrates music education with various performances occurring in grades K-12 throughout the school year!
"OHS
Congratulations to Opelika High School Senior Brenton Williams on signing a football scholarship to Auburn University!
"OHS
Congratulations to Sarah Bush on winning the State Championship in the 50 yard freestyle event at the AHSAA Swimming & Diving Meet held at Auburn University last weekend. Bush also was the State Runner-Up in the 100 yard freestyle event. Congratulations also to the relay team of Sarah Bush, Mylee Bordeaux, Grace Nelson, and Presley Mullins for winning the State Championship in the 200 yard freestyle relay! We are proud of you!
"Northside
Congratulations to Vivian Mozeikas, 2022-23 Northside Intermediate School Teacher of the Year!
"Opelika
Special guests visited Opelika Learning Center last week to talk with students about a variety of careers and opportunities. On December 8, the Boys and Girls Club of East Alabama brought the UPS Road-Code Workshop to OLC so the students could participate in a virtual reality driving simulation. The students that participated in the program will receive a discount on their auto insurance. Robbie Frazier was a special guest on December 9. Mr. Frazier is an Opelika native and owns his own trucking business, Frazier Landworks. He spoke to a group of middle and high school students about the highs and lows of entrepreneurship, and most importantly, choosing your circle wisely if you want to succeed. Thank you to each of our community partners for coming and sharing their resources with our students!
"ACS
Three Auburn High School student-athletes were award winners at the 15th annual Middle and High School Football Awards Luncheon in Columbus, Ga., on December 8, 2022! All three players were nominated by the football coaching staff at Auburn High School and won the following awards:
– Clyde Pittman, a senior Quarterback, won Offensive MVP
– Mark Toland, a senior defensive end, won Defensive MVP.
– Towns McGough, a junior kicker, won Special Teams MVP.
At the banquet Mark Toland also received the "McDonalds Outstanding Defensive Player of the Year" for the 2022 season and Towns McGough received the "Wallace Davis Special Teams Player of the Year" award. AHS Head Football Coach Keith Etheredge received the "PMB Broadcasting Outstanding Coach of the Year Award." Scott Goolsby accepted the award on his behalf because Etheredge is currently in Mobile coaching the Alabama team in the Alabama-Mississippi All Star Game. Approximately 30 schools were represented at the banquet from around East Alabama and West Georgia.
"Creekside
Creekside Elementary School second and third graders performed their "On with the Snow" program for guests this morning! In a show directed by CES music teacher Teresa Rhyne, students sang and danced to snow-themed songs, including "It's Snowtime" and "Snow Buddies." In addition to singing, movement was instrumental to this performance as learning, creativity, and intelligence don't just come from the brain alone but from the entire body. Movement combinations increase memory, order, and sequencing skills for our students! ACS celebrates music education with various performances in grades K-12 throughout the school year!
"Ogletree
Four Robotics teams from Ogletree Elementary School participated in the Patriot Pride VEX Robotics Competition at Pike Road Elementary! All four teams did a fantastic job with Team 737A winning the "Teamwork Champions" award and advancing to the Alabama State Championship in February.
"AJHS's
Auburn Junior High School's very own Mallory Kincaid has been named the 2023 Alabama Assistant Principal of the Year by the Alabama Association of Secondary School Principals (AASP)! Mrs. Kincaid is in her fourth year as Assistant Principal at Auburn Junior High School and has 16 years of experience working in public education. The announcement of this honor was a surprise as she was joined by family, coworkers, and dignitaries from Council for Leaders in Alabama Schools (CLAS) and AASP. Mrs. Kincaid received this honor for demonstrating exceptional leadership, earning the respect of students, colleagues, parents, and the community at large while setting high expectations for school staff and students. The Alabama Association of Secondary School Principals is an affiliate association of the Council for Leaders in Alabama Schools. CLAS is an umbrella association serving eleven affiliates of Alabama's public school administrators.
"Auburn
Auburn High School hosted William Stelt's scholarship signing as he has committed to further his education and play Golf at the University of Alabama at Birmingham (UAB)! In his junior season, Stelt was the low medalist in several tournaments helping the Auburn High School boys' golf team ultimately finish their 2022 season as State Runner Up. Pictured with William: Ryan Stelt, Carla Stelt, Sadie Stelt, Zoe Stelt, and Coach Chad Jordan.
"ACS
The December Auburn City Schools Board of Education meeting included an agenda full of recognitions, including State Champion student-athletes and celebrating Dr. J. Terry Jenkins and his retirement from Board service!
Sarah Tole (8th grader) and Max Hardin (senior) were recognized for their State Championships in Cross-Country. Tole is Auburn High School Cross-Country program's youngest individual State Champion with a 5K time of 18:02 at the state meet at Oakville Indian Mounds Park and Education Center on Nov. 5, 2022. Hardin won the 2022 7A Cross-Country State Championship in a new course record time of 14:46 for 5K. He currently holds one of the top 25 times in the nation this season. On Nov. 26, Max competed in the Foot Locker South Regional XC Championships in Charlotte, NC, and finished 5th overall. The top 10 finishers then represented the South region at the Foot Locker National XC Championships in San Diego, CA, on Dec. 10. Hardin came in 20th out of 40 runners representing the four nationwide regions.
Layne Tucker (senior) won an individual State Championship on Dec. 2, 2022. He led the Auburn High School boys' swimming team with 37 points while getting first place in the 100-meter breaststroke and second place in the 200-meter Individual medley. Tucker will continue his education and swimming career at the Virginia Military Institute.
The Auburn High School Flag Football team won the 2022 AHSAA State Championship game with a 26-6 victory over Oxford in Jordan-Hare Stadium on Nov. 30, 2022. In their second year as an AHSAA-sanctioned sport, the Tigers secured a State Championship, capping off an impressive 16-1 season.
Dr. J. Terry Jenkins began his career in the field of education as a teacher in 1969. In 1974 he served as an elementary principal and in 1976 he became principal at West Point High School. He was first appointed as superintendent in 1979, a position he held for more than 30 years in West Point City Schools, Floyd County Schools, Troup County Schools, and in Auburn City Schools from 2000-2012. Dr. Jenkins also served as the CEO of the Georgia School Superintendents Association and was instrumental in reorganizing the Alabama School Superintendents Association before an appointment to the ACS Board of Education in 2016. With admiration and appreciation, his more than 50 years of service in public education and retirement from Board service were recognized among family, friends, and colleagues at last night's meeting.
"Cary
Cary Woods Elementary School students performed "This Old Gingerbread House" for their winter program! In a show directed by CWES music teacher Dr. Rob Lyda, students sang and danced to songs about how they are sorry for eating Hansel and Gretel's gingerbread house. Still, by the end of the show, they lend a helping hand to rebuild because everyone deserves a home. In addition to singing, public speaking and listening skills were put into action by CWES students during the performance as they have been practicing this show since October. ACS celebrates music education with various performances in grades K-12 throughout the school year!
"ACS
Auburn City Schools has selected this year's Elementary and Secondary Teachers of the Year! ACS is proud to have Jenna Chapman, from J.F. Drake Middle School, representing the Elementary level and Auburn High School's Emily Murray representing the Secondary level! These two outstanding educators will go on to compete with other educators from Alabama State Board of Education's District 2, with hopes of making the Sweet 16 and beyond at the state level of the competition.
"LSA
Lee-Scott Academy's annual Christmas Programs on Grandparents' Day were absolutely astounding! From the actors to the soloists to all of the choreography to the beautiful sets… it was a beautiful storytelling of the greatest gift of this Christmas season. Thank you for sharing this truth with us, students! Merry Christmas from Lee-Scott Academy!
"Auburn
While the hallways may be quiet, educators are busy preparing classrooms for the second semester of the school year! On this day of professional learning, teachers and staff recalibrate to prepare for the welcome and return of students. From reviewing lesson plans to preparing for upcoming events, ACS educators are diligently working toward the successful third and fourth quarters of 2022-2023. ACS welcomed our teachers back today, and we look forward to seeing more than 9,400 smiling faces learning in the classrooms tomorrow.
"Lee-Scott
Students who met their AR goals by the end of the second quarter were rewarded with a special treat today…popcorn and a movie! Enjoying popcorn with friends while watching "The Star" gets us in the Christmas spirit.
Each AR Celebration gets bigger & bigger all leading up to the big end of the year celebration! Way to go on reading in the second quarter and first semester, Lower School!
"McWane
Thanks to the McWane Science Center for bringing "McWane on the Move" to Mrs. Schnarr's fourth grade classes today! Circuits, electrons and the process of creating electricity were all put into action today in some super cool experiments. Thanks so much to Norman for making the drive down and spending time with our fourth graders!
"LSA
Kindergarten took an important trip in their pajamas today! Tickets to ride the Polar Express were delivered and kindergarteners enjoyed a movie day to celebrate Christmas! At LSA, it's a magical place to be young.
"Auburn
Auburn High School Engineering students competed in the Patriot Pride VEX Robotics Competition at Pike Road Elementary School with Team 36830D winning the Design Award! Five Auburn High School teams competed and three teams (36830B, 36830W and 36830Z) made it to the semi-finals. Team 36830B earned tournament runner-up!
"LSA
Lee-Scott Academy jazz band was invited by the Kiwanis Club of Opelika to play and spread some Christmas cheer! Thanks so much to the club for the invite. We hope to be back with this great organization in the future.
"Auburn
Auburn Classical Academy's sixth grade class created 'Wisdom Literature Scrolls' as one of their Christian Studies projects. Each student chose a Bible verse and then wrote on the scroll what wisdom they learned from the verse! We are proud of what each student observed in their Bible learnings!
"St.
Mrs. Brown's kindergarten class completed an entire study on gingerbread men! After a week of reading and writing assignments, students used math skills to correctly mix a batch of gingerbread dough. They baked the dough (watching to ensure no Gingerbread Men ran away), and decorated and enjoyed the delicious treats!
"Students
Auburn Classical Academy spends the last day before Christmas Break celebrating! Each class holds a Christmas party with delicious foods and fun games. Students also spend time viewing a meaningful Christmas movie, such as "Charlie Brown Christmas" or "Little House on the Prairie's A Merry Ingalls Christmas". We want to remind each student before the break what the true meaning of Christmas is.
"ACA
Auburn Classical Academy created our very own Christmas Tree display! Each student created an ornament to adorn the tree with. Pictured are Kindergarten students Sawyer Gagnon, Avi Williams, Kiara Chavez and Jude Carter (left to right) proudly smiling in front of the school's creative work!
"St.
Thanks to the generous donation of Betsy Judkins, St. Michael Catholic School students are able to enjoy a full class set of ukuleles (and tuners) from Spicer's Music. Thank you, Mrs. Judkins, for the gift of music in our school!
"First
First grade students at St. Michael Catholic School got their wings by traveling on "Archangel Airlines." Mrs. Milana helped students create a passport, fill their suitcases with "wants" and "needs" with the hopes of making it through TSA, and showing them the boarding process as they took flight to see how other countries celebrate Christmas!
"St.
Students at St. Michael Catholic School performed a Nativity play, sharing the Good News that at Christmas, Jesus Christ was born to save mankind. The youngest students made up our angel choir, first and second grade were the people and animals in the manger scene, and third grade narrated the play.
"SMCS
St. Michael Catholic School had a blast at the Downtown Auburn Christmas Parade! Students, siblings, parents, and teachers all formed our walking group, and we are looking forward to it next year as well!